Summer is officially upon us, as of June 21, and there are lots of new whiskies to celebrate that occasion. In fact,
Highland Park
's latest release specifically honors the longest day of the year, and the lengthy daylight hours that occur in the Orkney Islands during the summer months. Highland Park The Light is a counterpart to
The Dark
, which came out last December. Aged only in refill American oak sherry casks, it is 17 years old and costs $300, with 4,500 bottles available in the U.S.Meanwhile, the newest
Booker's
bourbon is named Backyard BBQ, commemorating the cookouts Booker Noe would host for friends and family. Available in limited amounts around the country, it costs $70-$75.
Michter's
is rolling out the 2018 batch of its 10 year old single barrel rye, a consistently high-scoring whiskey that can be tough to find. At $160 a bottle, it frequently shows up on the secondary market at higher prices; if you find one on the shelf at recommended retail price, consider yourself lucky.
Smooth Ambler
is changing the formula for Contradiction, a blend of sourced bourbon and bourbon made at the West Virginia distillery. Previously bottled at 50% ABV, Contradiction's proof is going down to 46% ABV—but the price is going down too, from $50 to $40. In addition, the sourced whiskey will now come from distilleries in Indiana and Tennessee, versus just Indiana previously. Contradiction is widely available, and the new bottling should be rolling out to retail shelves next month.Finally,
Wyoming Whiskey
has unveiled a new bourbon that offers a lighter, smoother texture. Bottled exclusively for the Wyoming market, Steamboat is named in honor of the famous bucking bronco depicted on the state's license plates. It is a limited-edition whiskey, with 6,000 bottles available at $45 apiece. Read on for full details.
Highland Park The Light
Style: Single maltOrigin: Scotland (Islands)Age: 17 years oldProof: 52.9% ABVPrice: $300Release: July 2018Availability: 4,500 bottles in the U.S.
Need to know:
The counterpart to last year's release of The Dark, which was matured in first-fill sherry-seasoned European oak casks, Highland Park The Light spent its 17-year lifespan aging in refill American oak sherry casks.
Whisky Advocate says:
Just as The Dark referred to the long winter nights on Orkney, where Highland Park Distillery is located, The Light is a nod to the nearly continuous sunlight hours of the summer. (Seriously—at the peak of summer, the sun barely sets, and the sky remains light even in the deepest nighttime hours.) Like its predecessor, this whisky is available in limited amounts. When it's gone, it's gone.
Booker's 2018-02 "Backyard BBQ"
Style: Straight bourbonOrigin: KentuckyAge: 6 years, 2 months, and 10 days oldProof: 64.4% ABVPrice: $70-$75Release: June 2018Availability: Limited
Need to know:
This year's second batch of Booker's is just over 6 years old and bottled uncut and unfiltered at 128.8 proof. It's named for the cookouts Booker Noe used to host in his backyard.
Whisky Advocate says:
If you're a fan of big, bold, barrel-proof bourbon, I don't have to tell you that Booker's is a great option; the most recent batch scored 92 points. But if you're looking for a few more choice bottles, let me make some suggestions.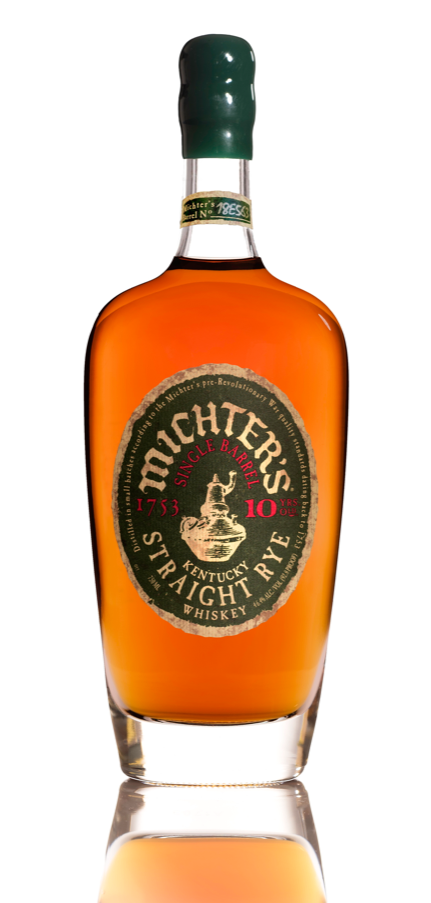 Michter's 10 year old Single Barrel Kentucky Straight Rye (2018 Release)
Style: Straight ryeOrigin: KentuckyAge: 10 years oldProof: 46.4% ABVPrice: $160Release: July 2018Availability: Limited
Need to know:
Released for the first time in over a year, this single barrel rye is bottled at 46.4% ABV, with a slightly higher recommended retail price than last year—$160 versus $150.
Whisky Advocate says:
As always with single-barrel Michter's releases, this rye is available in limited amounts. If you can track down a bottle, it'll likely be well worth it—the 2017 release and the 2016 release each scored 90 points.
Smooth Ambler Contradiction
Style: BourbonOrigin: West Virginia, Indiana, and TennesseeAge: Not statedProof: 46% ABVPrice: $40Release: July 2018Availability: Widely available
Need to know:
Smooth Ambler first released Contradiction in 2014, blending its 2 year old house-made bourbon with older stock from MGP Distillery in Indiana. Over the years, the recipe has changed as Smooth Ambler's own whiskey got older, and different barrels of sourced whiskey became available. Contradiction was always bottled at 50% ABV. Now, however, Smooth Ambler has made the decision to lower the proof to 46% ABV, in response to consumer feedback, according to director of sales John Foster. At the same time, Contradiction's price will be lowered from $50 to $40. So while the proof is going down 4%, the price is decreasing by 20%.
Whisky Advocate says:
Partly owned by spirits giant Pernod Ricard—which also owns Jameson, Glenlivet, and Chivas Regal—Smooth Ambler has always maintained a commitment to transparency in its sourced and house-made whiskeys. While diehard fans of Contradiction will likely notice the difference, they may also appreciate the lower price. Contradiction drinkers, what are your thoughts on the change?
Wyoming Whiskey Straight Bourbon Steamboat Edition
Style: Straight bourbonOrigin: WyomingAge: Not statedProof: 45% ABVPrice: $45Release: June 2018Availability: 6,000 bottles in Wyoming only
Need to know:
A limited-edition release, Steamboat is a straight bourbon that has a smoother, lighter flavor profile than Wyoming Whiskey's core bourbon. It is named for a famous "unrideable" horse—which was, in fact, eventually ridden by a cowboy named Clayton Danks. The iconic silhouette of Steamboat and rider is on Wyoming license plates today. Steamboat the whisky is available only in Wyoming.
Whisky Advocate says:
According to Wyoming Whiskey co-founder David DeFazio, the state's whisky drinkers enjoy quite a bit of light, smooth Canadian whisky. Steamboat is the distillery's way of giving back to those drinkers with a different style of bourbon.