Remus Repeal Reserve Series V, Balcones Luckenbach & More [New Releases]
July 2, 2021 –––––– Julia Higgins, , , ,
We chronicle new whiskies every week on this page, but those looking to try something without a big commitment up front would be wise to look at
50 ml sample bottles
. Whisky makers large and small are embracing the format, giving curious drinkers a new reason to consider the mini.As for what's new this week, MGP releases the 5th iteration of its
Remus Repeal Reserve
, while
Balcones
pays homage to a Texas landmark, and
Chattanooga
throws its hat into the bottled in bond ring. Read on for full details.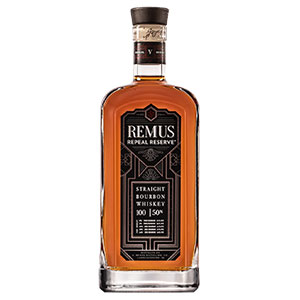 Remus Repeal Reserve Series V
Style: Straight bourbonOrigin: IndianaAge: Not statedABV: 50%Price: $90Release: September 2021Availability: Limited
Need to know:
While this bourbon doesn't carry an age statement, it's a combination of various mashbills distilled in 2005, 2006, and 2008. The exact makeup is as follows:• 54% bourbon distilled in 2008 (36% rye)• 19% bourbon distilled in 2006 (21% rye)• 13% bourbon distilled in 2008 (21% rye)• 9% bourbon distilled in 2005 (21% rye)• 5% bourbon distilled in 2005 (36% rye)
Whisky Advocate says:
The first release of Remus Repeal Reserve debuted in 2017 and scored an 87 with our panel but there's reason for excitement with this latest installment, as Series II, III, and IV have all scored 90 points or above.You may know MGP as the place where many craft distillers purchase sourced whiskey, but the large-scale distillery also offers some excellent whiskey brands of its own.
Balcones Luckenbach Texas Whiskey
Style: American single maltOrigin: TexasAge: 3 year oldABV: 54.1%Price: $60Release: June 2021Availability: Limited, distillery only
Need to know:
The latest release in Balcones' Texas Original Series, this whiskey pays homage to the Luckenbach Texas General Store, Bar, and Dance hall located outside Fredericksburg. The Texas tie-ins go further, as it was finished in dessert wine casks sourced from William Chris Vineyards in Hye.
Whisky Advocate says:
Balcones celebrates all things Texas, and that includes this concert venue and landmark. This release follows the distillery's collaboration with Spoetzl Brewery, makers of Shiner beer, for Balcones Texas Bock, which was just rereleased in late May with an extra year of aging. If you're interested in learning more about the growing Texas whiskey scene, keep an eye out for an upcoming issue, which will focus on the state and its many distillers.
Chattanooga Bottled in Bond (Spring 2017)
Style: Straight bourbonOrigin: TennesseeAge: 4 year oldABV: 50%Price: $50Release: June 2021Availability: FL, GA, IL, TN, TX
Need to know:
Crafted from four high-malt bourbon mashbills, each with at least 25% specialty malted grains, this bottled in bond whiskey will be a permanent addition to the Chattanooga lineup.
Whisky Advocate says:
Bottled in Bond bourbonhas returned in full force in recent years and though the guidelines are fairly stringent (must be bottled at 50% ABV, produced in one distilling season, and aged at least four years) there is still plenty of room for differentiation, which is what Chattanooga accomplishes here with its Tennessee high-malt whiskeys. We can appreciate Chattanooga's flair for the inventive: its Straight Rye Malt landed at No. 18 on the 2020 Top 20 list.
Cedar Ridge Bottled in Bond Bourbon (Batch 3)
Style:Straight bourbonOrigin:IowaAge:4 year oldABV:50%Price:$50Release:July 2021Availability:2,400 bottles; IA, IL, KS, MN, MO, NE, WI
Need to know:
Iowa's Cedar Ridge is celebrating 12 years since it released its first bourbon (the first in the state since Prohibition) with the third batch of its Bottled in Bond bourbon. This year marks the first time that the whiskey will be available outside of Iowa.
Whisky Advocate says:
While a vast majority of bourbon comes from Kentucky, states like Iowa, with its rich history of corn farming, are poised to expand the style. If you are looking for more bourbons made outside of the Bluegrass State, these are some of the best.
ASM
Style:Single maltOrigin:North CarolinaAge:3 year oldABV:40%Price:$62Release:June 2021Availability:NY and NJ, with national rollout planned
Need to know:
ASM is 100% pot distilled, aged for a minimum of three years, and finished in sherry casks.
Whisky Advocate says:
This whiskey is unusual in that it comes not from a distiller, but from a brand development and investment company, Oracles Capital. Given that this is the company's first go at a spirits brand of any sort, we'll be curious to see how ASM fares.