20 High-Scoring Irish Whiskeys to Enjoy This St. Patrick's Day
March 17, 2022 –––––– Nando Tovar, , , ,
St. Patrick's Day is upon us, and while it's the biggest time of the year for Guinness Stout, Irish whiskey also gets plenty of play on the big day. Times have changed quite a bit for Irish whiskey, and we've written extensively about the Irish renaissance and the explosion of variety across the spectrum, from single pot still to single malt, finished whiskeys, and ultra-aged gems. If you're looking for a great Irish whiskey to enjoy, these selections all rated 90 points or higher and are priced at $100 or less.
Erin go bragh!
Teeling Blackpitts
94 points, 46%, $75
Orchard fruit, panna cotta, sweet floral notes, tangy marmalade, and peppery spice
(
No. 3 in the 2021 Top 20
)
Kilbeggan Single Pot Still93 points, 43%, $45
Orange, apricot, cake, vanilla, and pot still spices (No. 8 in the 2020 Top 20)
Redbreast Pedro Ximénez Edition93 points, 46%, $86
Raspberry, red currant, plum, cherry, black tea, and spice
Currach Atlantic Wakame Seaweed Cask92 points, 46%, $65
Salted caramel, orange segments, log-fire smoke, pepper, and clove
Drumshanbo Single Pot Still92 points, 43%, $63
Pear, apple, spices, dried citrus, lime, and toasted coconut(No. 14 in the 2020 Top 20)
Method and Madness Chestnut Cask Finished92 points, 46%, $85
Toasted cedar, spruce, moss, spice, pecans, lemon, almond cream, orange blossom water, and rose petals
Powers Three Swallow92 points, 43.2%, $54
Warm marmalade, sugared almonds, golden barley, citrus, green apple, and spice(No.18 in the 2019 Top 20)
Writers' Tears Double Oak92 points, 46%, $65

Cinnamon, chocolate, dark toffee, pepper, and ginger(No. 10 in the 2019 Top 20)
Blue Spot 7 year old91 points, 58.7%, $85
Melted toffee, condensed milk, tangy citrus, bitter peels, baked lemon, apple, dried cherry, walnut, and peppery pot still spices
Dunville's 180891 points, 40%, $30
Light citrus, vanilla, honey, orange flan, cantaloupe, mango, and mandarin
Green Spot Chateau Montelena91 points, 46%, $81
Ripe red apple, damson, zested orange, lemon, and pot still spices(No. 16 in the 2018 Top 20)
Jameson Black Barrel91 points, 40%, $38
Caramelized sugar, dark vanilla, pecan nut slice, crème brûlée, peppery spice, and fruit in syrup
Knappogue Castle 14 year old91 points, 46%, $60
Orange, honey, vanilla, dried ginger, pepper, pastries with jam, caramel, ground almond, and grapefruit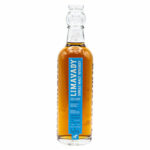 Limavady Single Barrel (Barrel 0040)91 Points, 46%, $50
Butterscotch, barley sugar, candied orange peel, pepper, baked orange, burnt sugar, and Kit Kat
Tullamore D.E.W. Special Reserve 12 year old91 points, 40%, $50
Malt, chocolate, gentle spices, Brazil nut, dried fruit, chocolate-covered raisins, and spice
Tyrconnell 16 year old91 points, 46%, $100
Citrus, candied peel, lemon, grapefruit, spices, spiced orange, and peach(No.16 in the 2017 Top 20)
Bushmills 10 year old90 points, 40%, $50
Melon, light grape, vanilla, citrus, creamy caramel, toffee, dark fruits, chocolate, Fruit Pastilles, and oak
The Fighting 69th Regiment90 points, 40%, $33
Ripe stone fruits, orange, caramel, peppery spice, lime zest, and grapefruit peels
Slane90 points, 40%, $30
Blackberry, toffee apple, malt, vanilla, butterscotch, nutty and herbal, spice, dried apple, and red berries
West Cork Glengarriff Series Peat Charred Cask90 points, 43%, $45
Tangy citrus, Jolly Rancher, chocolate cake, spices, coffee, nutmeg, cinnamon, clove, and dried peel(No. 19 in the 2018 Top 20)